When we think of well-established companies, most of us conjure up some perception of that brand – whether it be easy (Staples), fast (Domino's), or friendly (Southwest Airlines). Insurance agents who have gone head-to-head with the deep ad spends of direct writers like GEICO and Progressive can surely relate to the power of perception when it comes to price.
When looking at insurance networks in the northeast, SAN has a history of outperforming others by any industry metric: number of members, premium, growth, or book quality.
Size. Strength. Stability. All great brand attributes.
But what about. Those. Fees!!?
You decide. If your return is greater than your investment, isn't it worth the cost?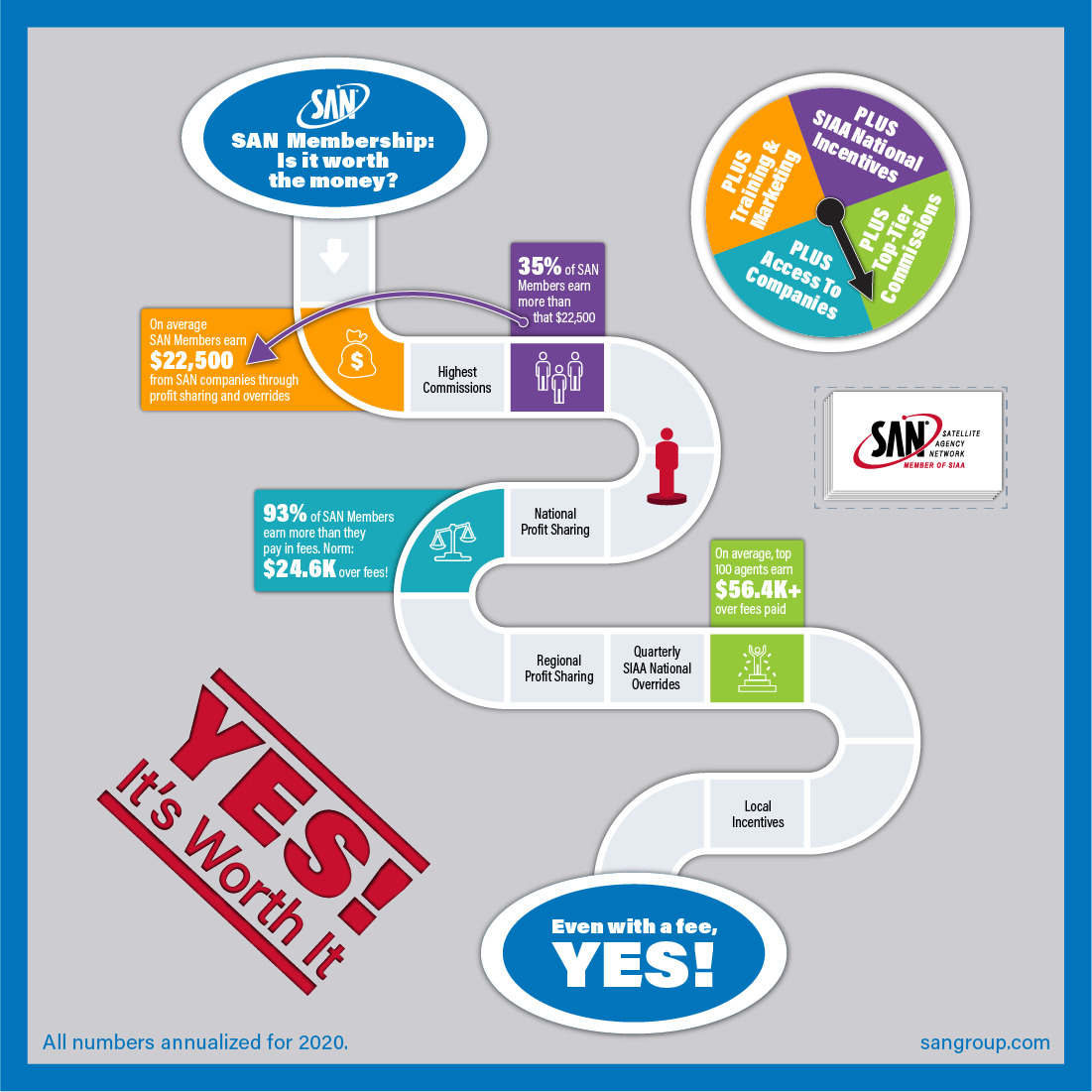 SAN membership fees